Four ways green thinking can add value for investors
With sustainability becoming a mainstream consideration within the real estate sector, investors are starting to see the long-term gains of going green
As momentum builds around moving towards a low carbon world, questions remain about whether sustainable buildings go beyond simply boosting an investor's green credentials to delivering notable financial benefits.
The answer is now shifting away from 'nobody really knows' to 'increasingly yes,' says Elaine Rossall, Head of UK Offices Research.
Here are four reasons why making buildings greener can be a smart investment:
1. Green premium on leasing and value
Hard evidence of increased value and returns can be difficult to obtain. However, new research from JLL demonstrates that investors putting their capital into sustainable buildings stand to reap long-term benefits.
Analysis of leasing activity in new office buildings in Central London found those with a BREEAM rating of very good or above achieved higher rents, with the average rental premium over the last three years 8 percent more than non-rated buildings.
 "There are few, if any, net zero carbon offices available at the moment," adds Rossall. "We'll definitely see more demand for these types of offices as more companies publicly commit to sustainable targets; there is a real supply and demand gap at the moment."
And, there is increasing evidence of more preferential interest rates being offered to finance the construction of sustainable buildings, so lower interest expenses should help boost returns for greener buildings.
2. Occupiers like green certification
Higher BREEAM ratings are proving increasingly attractive to occupiers. Analysis of 120 new developments in central London shows that buildings ranked as outstanding or excellent had a higher rate of leasing and lower voids.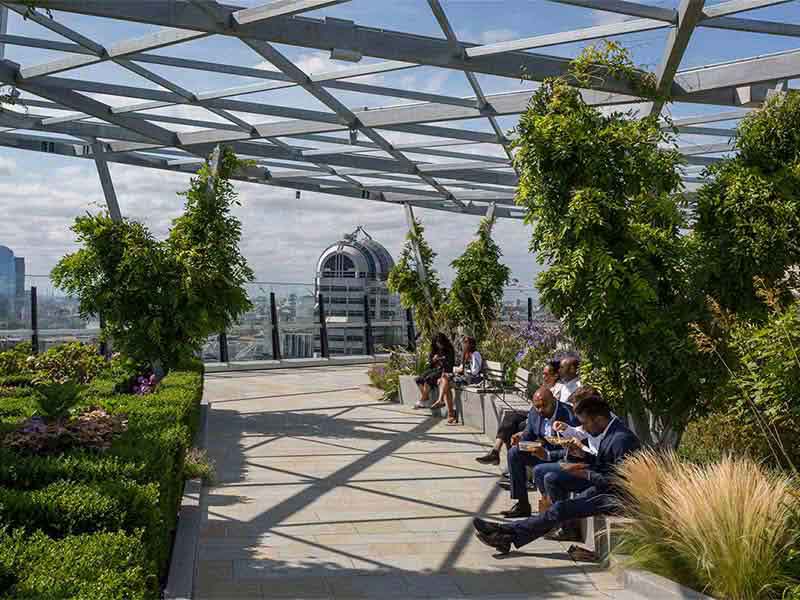 In addition, the relatively few BREEAM outstanding offices are more likely to be pre-let than buildings with lower ratings as well as being almost fully let on completion compared to lower rated buildings.
 "A BREEAM rating is not the sole factor for low vacancy or increased rents, more so a contributing factor among other market fundamentals," says Rossall. "However, given the increasing prevalence of corporate mandates toward sustainability, BREEAM is becoming a more prominent deciding factor and for some tenants, a prerequisite for their new location."
Looking for more insights? Never miss an update.
The latest news, insights and opportunities from global commercial real estate markets straight to your inbox.
3. New regulations coming into force
Global cites around the world are setting their own ambitious goals to cut carbon emissions. In the UK, the government has committed to reaching net zero carbon by 2050 while regional cities are also setting their own tougher carbon reduction targets – and the built environment has a significant role to play in driving progress.
Sophie Walker, UK head of sustainability at JLL, says: "Beyond 2030, tougher building regulations will drive a reduction in energy consumption and carbon emissions and mandated sustainability performance will become more defined – this may mean that the premium associated with it will disappear and buildings that don't comply will underperform."
4. Attracting the next generation of workers
Younger generations of workers increasingly want to work for companies that are committed to driving positive change for the environment.
Sustainable offices are a key part of how companies are choosing to reflect their corporate social responsibility goals in reality and attract new talent.
 "A new generation of sustainable buildings is responding to the growing awareness among the public and corporates that we need to take action on lowering carbon emissions and the urgency to build what occupiers are increasingly demanding will only speed up," says Rossall.
Take 2 Redman Place in London, home to the British Council and Cancer Research. It can harvest rainwater to reuse but also has a Combined Heat and Power (CHP) system, which uses heat traditionally wasted in energy generation.
"We're now starting to quantify how green measures add value for investors – and in the near future they will give buildings an edge but the premiums we're seeing will change as the market adjusts to a new greener norm," says Rossall. "The time for investors to act and get ahead of the curve is now."
What's your investment ambition?
Uncover opportunities and capital sources all over the world and discover how we can help you achieve your investment goals.