5 big questions real estate will be asking in 2020
From flexible space to greater sustainability, this new year has a lot in store
As 2020 kicks off, the real estate industry has more on its mind than the U.S. election or Brexit.
In these transformational times, workplaces are grappling with new technology and focusing on wellness. Retail strategies are shifting toward wow-factor experiences. Investors are branching out into new countries and sectors.
Amid the ongoing politics, trade tensions and tech-driven disruption, there are lots of questions about what's in store. Here are five big ones that JLL experts think will be front of mind for real estate in 2020.
1. Will flexible space continue its meteoric rise?
The rise of flexible workspace has been one of the most significant developments in commercial real estate, moving from niche to mainstream at an incredibly rapid pace.
Demand for flexible space – a broad term for any type of real estate that enables agile working – remains strong, given its ability to help drive collaboration and deliver costs savings. JLL believes there will be continued global growth in flexible office space over the long term.
But investors and occupiers will be looking for clues about which business models, operating models and technologies will drive the burgeoning sector forward. Read about how tech is fuelling the rise of flexible space and why investors are racing to rethink their approach.
2. How could a slowing global economy impact markets?
Commercial real estate markets have been booming for nearly a decade, with investors pouring capital into the sector in a hunt for steady returns amid record-low interest rates.
For the most part, the global economy expanded during that time. But there are signs the winds are shifting.
"Although there is no such thing as an economic cycle which turns downward simply due to old age, it is generally recognized that we are in the longest period of economic expansion on record and that some correction is likely within the next 24 months," says Christian Beaudoin, U.S. Research Director at JLL. "Across many industries, employers are struggling to find talent to fuel their expansion, and constraints on employment growth and productivity improvement may be limiting factors."
The trade tensions between the U.S. and China will be top of mind, too.
"Although a temporary truce in the US-China trade war is likely, the two world powers are unlikely to achieve any long-term agreement over their major differences," says Myles Huang, Research Director, JLL Asia Pacific.
Find out more about why real estate remains resilient and what Christine Lagarde's appointment as ECB chief means for investors.
3. What will draw customers to shopping malls?
Online shopping continues to transform retail – and bricks-and-mortar stores and malls need to change with the times.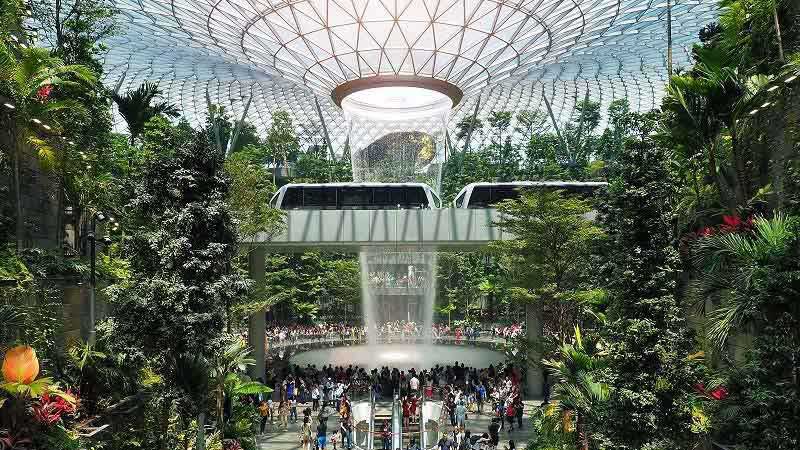 "We're just all trying to figure out what the new normal will be," says James Cook, Americas Director of Research, Retail at JLL. "Each retailer is trying to figure out what the right number and location of stores should be, given that many need less space and fewer locations to be successful. They also have to determine how much capital they should devote to rolling out apps, curbside pickup, delivery and new compelling shopping experiences."
Offering interactive experiences to attract shoppers and fill the gap between simply buying goods is critical.
"There is a major opportunity to introduce social services to shopping centres," says Jacob Swan, Senior Director, Retail Investments, JLL Australia. "The latest new trend is adding childcare and expanded allied health precincts."
Owners are also incorporating co-working office space, while esports operators are moving in along with e-tailers who now want a physical presence.  
Find out more about how retailers have been trying out new ways to meet consumer expectations from drone delivery pilots in small U.S. towns to photogenic pop-up museums.
4. How will companies put sustainability into action?
Investors and occupiers are paying greater attention to being more sustainable and socially responsible, says Tom Carroll, Head of Corporate Research and Strategy, EMEA. He believes 2020 will be the year "when companies make a closer connection between their objectives and their real estate strategy and investment."
"We will see greater emphasis on impact investing, creating strong ties with communities and significantly reducing carbon footprints on the journey to net zero," he says.
One way this is expected to happen is through sustainability technologies, which reduce environmental impact through energy efficiency improvements and savings. 
"Firms focused on corporate social responsibility and green initiatives are benefitting from new technologies," says Andrea Jang, Growth Lead, Americas, JLL Spark. "These can be integrated into building operations systems to automate management of heating, cooling, and HVAC and also detect system malfunction."
Read more about what companies are doing, from retrofitting older buildings and tackling climate change.
5. How will new urban housing solutions develop?
Housing models are adapting to the soaring costs of urban living and lifestyle preferences for city-center locations.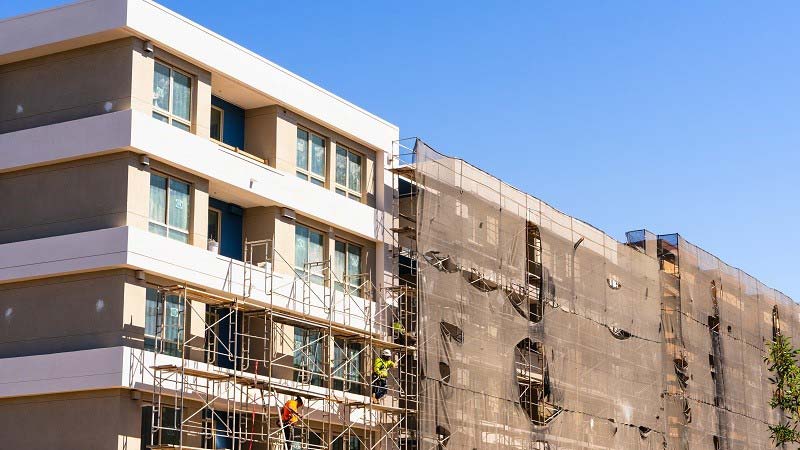 "Rising accommodation costs are driving demand for shared housing," says Huang. "Many students and young workers find conventional apartments out of their reach because of high rents, deposits and furnishing costs.
"Although the prices of co-living space are quite diverse, they are generally more affordable."
Investors are taking note as they look for a home for high levels of unspent capital. A new wave of purpose-built multifamily developments catering to modern renters are attracting attention in Europe, while in the US, competition for multifamily assets remains fierce.
Read how governments in Europe are dealing with affordability.