Bringing a fresh perspective to the workplace created an inspiring and collaborative environment for this expanding Technology company. 
Location
Valley Point, Singapore
Square Metres
Open plan layout for 60 people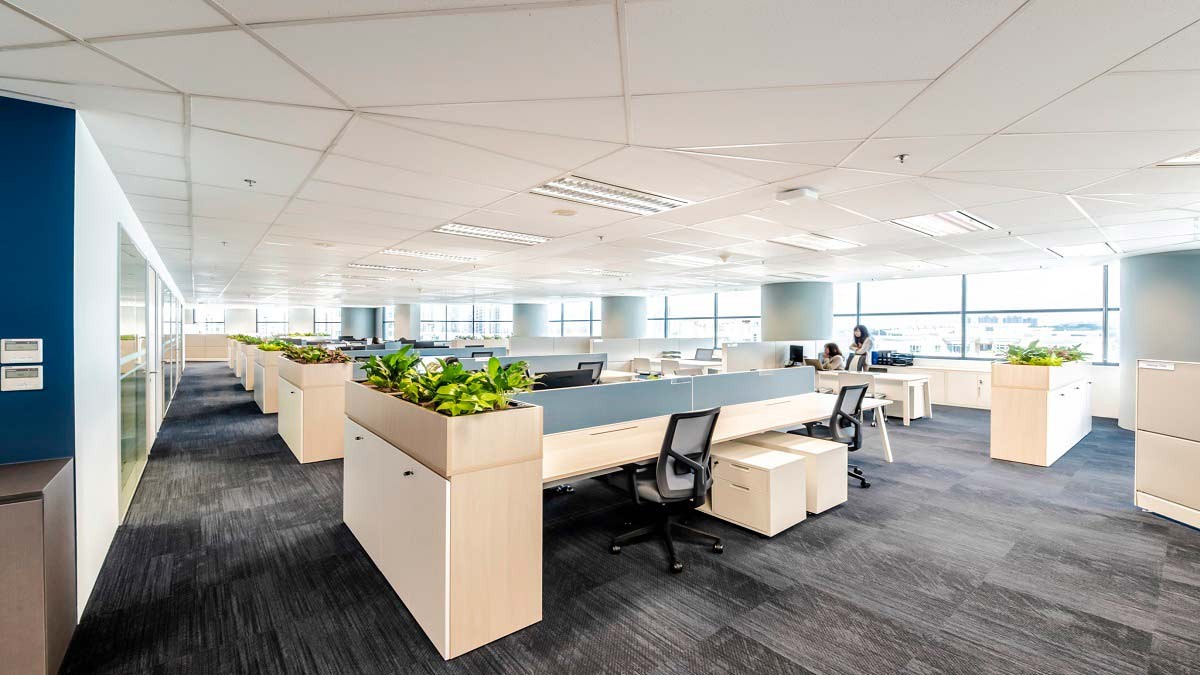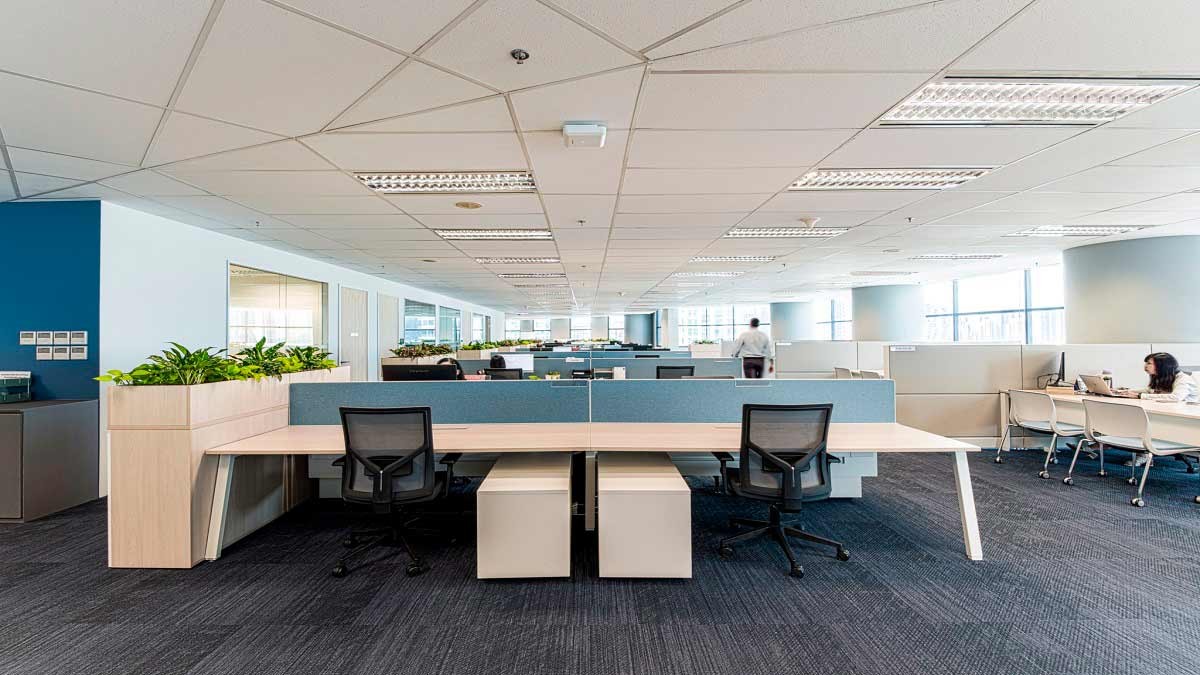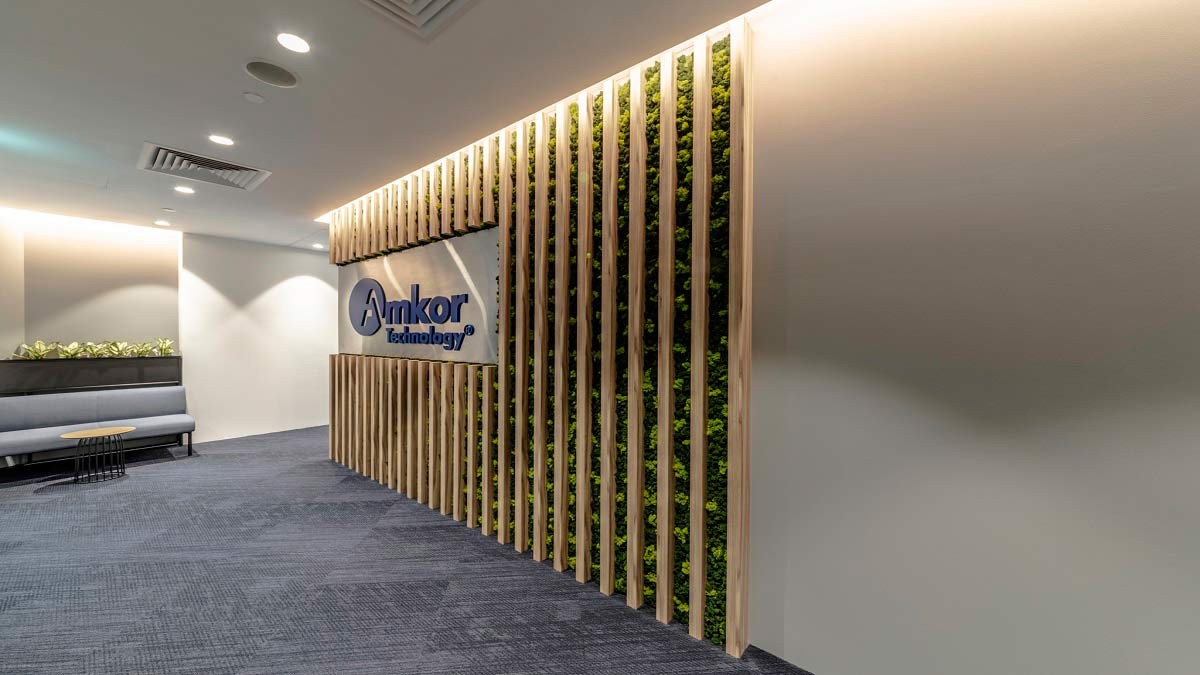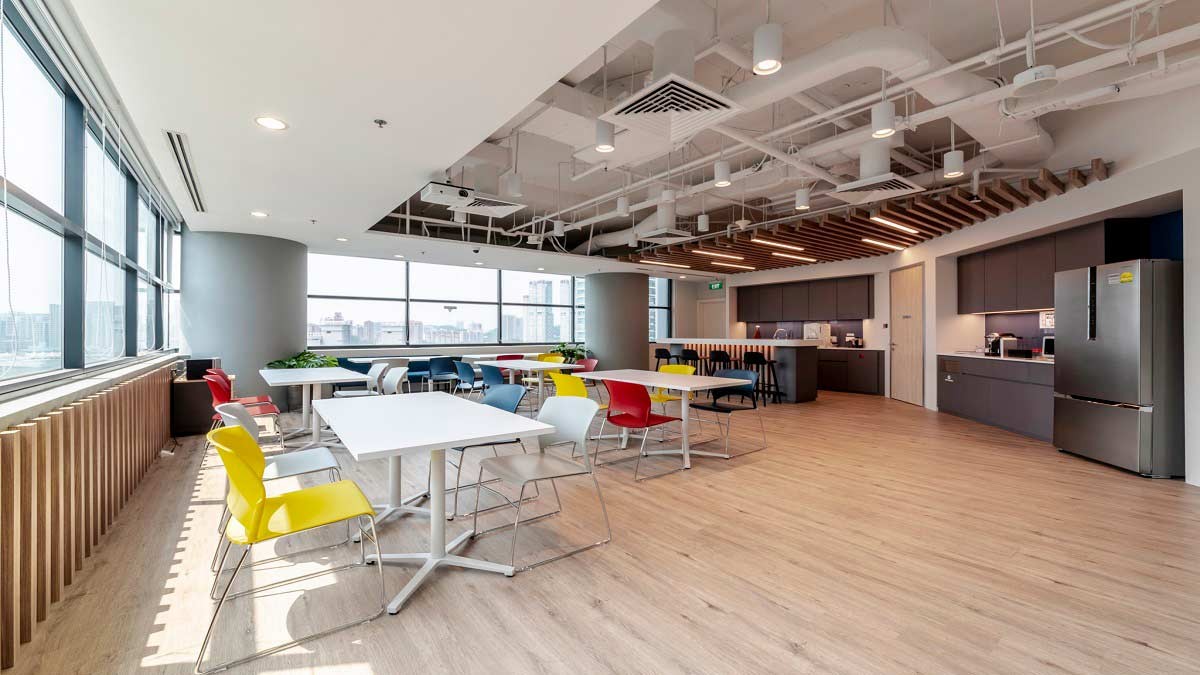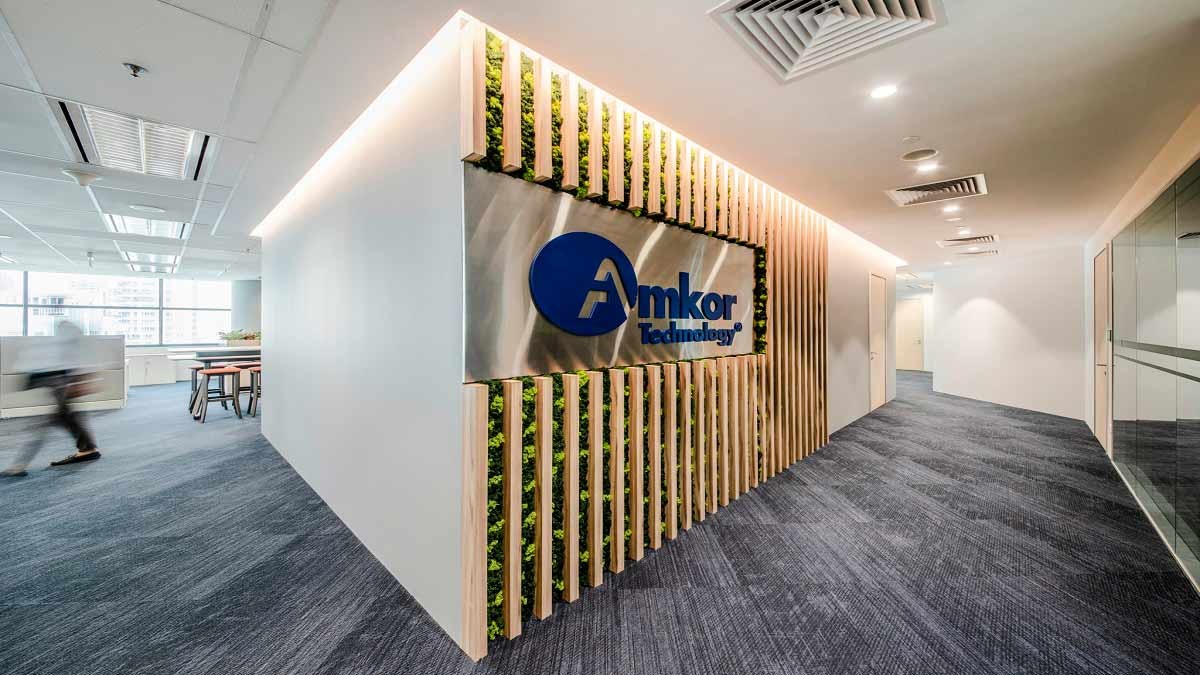 Challenge
Singapore is a hub for business in Asia Pacific and a location Amkor Technology is experiencing strong growth. As the business has grown so has the  headcount meaning the existing office was no longer big enough, and the decision was made by the semi-conductor packaging and test services company to move in preparation for the future.
Initial design concepts for the new space mirrored the old space. The traditional floor plan with lots of rooms and individual offices did not match the company's work style or focus on teamwork. The management at Amkor knew they needed to think differently and engaged JLL to conduct a thorough design review to generate innovative ideas and make fresh recommendations for the new space. By combining information and data on the people, experience and company culture with the space selected, the Design team challenged the proposed design and infused new thoughts to fundamentally transform the way Amkor Technology work. 
Approach
With a forward-thinking Managing Director at the helm JLL worked in partnership to co-create a new concept more suited to the progressive nature of the business. An open layout was proposed, removing walls to create an environment to promote collaboration and aligned to the perimeter windows to allow maximum amount of natural light to flow in – this was a big change for the Department Heads who had each traditionally had their own office.
By opening up the space not only could the required 60 workstations be installed, it freed up additional space to create areas for informal meetings and collaboration. New meeting rooms and focus rooms were incorporated along with casual nooks to host spontaneous discussions. A key feature of the layout is the pantry area which was reconfigured to become a mixed use space, perfect for doubling up as a location to host internal events and townhalls.
To remain consistent with global look and style of the company the interior aesthetic was aligned to reflect the brand, and ran throughout to visually connect the whole office. Colours and finishes were selected to complement the space with considerations both on the functionality and practicality.  
Result
The team at Amkor Technology moved into their new workplace in September 2019 following a two month construction phase. Despite the initial push back to the open plan concept, the new design puts people first and delivers a space for their business to continue to thrive. Making the transition to the new workstyle was a bold decision but one that has been embraced and Amkor is now looking to roll the design concept out across other locations globally.